Calculate your earnings
1-year intro APYDisplayed Annual Percentage Yield (APY) is based on the deposit amount entered and reflects a fixed 1-year introductory APY on balances up to $250K available to first-time money market clients only, and the ongoing APY, as applicable, which can be found at the "View all balance tiers" link below.4
0%
1st-year earningsEarnings are illustrative and based on balance and APY shown over a one-year period with no withdrawals. Actual earnings may differ based on rounding factors and potential changes to the APY.
$0
Don't settle for average
With a $50,000 balance, our APY beats the competition.
APY

EverBank — 1-year intro

First-year APY reflects a 1-year introductory rate available to first-time money market clients on balances up to $250K. Ongoing APYs otherwise apply.

4

4.75

%
EverBank — ongoing

Unless eligible for the 1-year intro APY, the account will earn the ongoing APY, which is also backed by our Yield Pledge promise.

4

4.05

%
National average5  

0.61

%
TD Bank6

0.03

%
Wells Fargo6

0.26

%
Our Yield Pledge promise means you know your money's working for you
Our unique Yield Pledge promise guarantees you some of the most competitive rates in the nation.1
Mobile Banking
Our mobile app keeps you in touch with your money
Use the TIAA mobile app to bank on your time and on the go.
Strong and secure
Get serious security for your savings
We protect your information with strong encryption methods, plus we have your back with our Web Safety Guarantee.7
Open online now
Your money's going to thank you
Set your money on the right course with our seamless online account application.
Open your new account online and with ease.

Send an opening deposit by online transfer or mobile deposit.

Set up online banking and watch your money grow.
Fees at a glance
No hidden fees
Keep your earnings growing, not eroding. With our Yield Pledge Money Market account, you will not be nickel-and-dimed with a monthly maintenance fee or EverBank ATM fees.3
$0

$0

EverBank ATM fees

We don't charge ATM fees, and we'll even pay you back when other banks do. For accounts with a minimum balance of $5,000, get unlimited ATM fee reimbursements. For those with lower balances, get up to $15 per month in ATM fee reimbursements.

3
Fee type

Fee amount

Mobile check deposit fee

$0

Overdraft transfer fee

By setting up a link between two EverBank accounts, you can leave the worry of overdrafts behind.

$0

Replacement debit card

$0

Official Check fee

An Official Check serves as a guarantee of funds. Typically required for larger purchases, they are issued as official bank checks and signed by a bank representative.

$0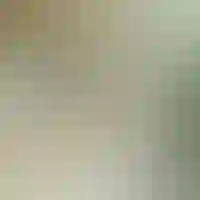 Gain greater access to your money with Yield Pledge Checking
Yield Pledge Checking comes with our Yield Pledge promise1 and is equipped with a debit card, personal checks, Zelle® plus online bill pay.
Yes. Your deposits with us will be FDIC insured up to the standard $250K per depositor for each account ownership category.8 We employ a wide range of security measures to ensure the safety of your digital information. EverBank has also received industry recognition for safety and financial strength from a number of respected sources.
With our Yield Pledge Money Market account, there is no minimum required to earn interest. Rest assured that your account yield will always stay in the top 5% of Competitive Accounts, because it's backed by our Yield Pledge promise.1 Plus, there's no minimum to open an account.
There are many ways you can access and move funds. The Yield Pledge Money Market account comes with a debit card and personal checks, available upon request. For digital access, you can make mobile deposits and move money via online and wire transfers between your EverBank accounts or from another financial institution.
When it's time to make a deposit, choose from several different options. You can make mobile deposits2 on the app at anytime up to $50,000 a day. If you've been with EverBank for more than five years, you can deposit up to $100,000 a day via mobile deposits.
Also, easily make online transfers between your accounts at other banks and your EverBank account; set them up one at a time or create a recurring schedule. If you want a simple way to build an account balance quickly, you can set up direct deposit. You can even go the traditional route and either wire or mail us a deposit.
You automatically qualify for the 1-year intro Annual Percentage Yield (APY) when you open your first Money Market account.  
Balances up to $250,000 in a Money Market account earn a fixed 1-year intro APY. Balances over $250,000 receive a blended APY based on the fixed 1-year intro APY applicable to balances up to $250K and the variable ongoing APY associated with the highest balance tier for the account. 
When the 1-year intro Annual Percentage Yield (APY) expires, you'll earn our current ongoing APYs based on your balance. All ongoing APYs are backed by our Yield Pledge promise to keep your yield in the top 5% of Competitive Accounts across the country.1
Information to keep in mind
We promise that the yield on your Yield Pledge® Checking, Money Market and/or Online Savings Account will stay in the Top 5% of Competitive Accounts based on the Bankrate Monitor National Index survey data from the last week of each month. "Competitive Accounts" are similar accounts from the 10 largest banks and thrifts in 10 large U.S. banking markets. This includes data from the 5 largest banks and 5 largest thrifts in each market for which rates are available, except in markets without 5 banks and 5 thrifts. Each week Bankrate surveys these institutions and distributes its results to certain institutions on a paid-for basis. Not all institutions report each week. We reserve the right to change, at any time and without prior notice to you, our Yield Pledge calculation method as necessary to accommodate changes in Bankrate's survey and/or its distribution methodology, including, without limitation, by switching to a different, comparable methodology that may not be based on information from Bankrate.

Must be an existing bank client enrolled in online banking using the TIAA mobile app. See our Mobile Check Deposit Agreement for information on crediting of deposits. Funds availability subject to the terms within our Funds Availability Disclosure. Both are found in your Personal Account Terms, Disclosures and Agreements Booklet.

We do not charge ATM fees and will automatically reimburse you up to $15 for the ATM fees paid at other U.S. ATMs each month, regardless of your account balances with us. For your bank accounts with us that carry a minimum average daily balance of $5,000, ATM fee reimbursement is unlimited. Reimbursement is subject to termination for fraud or abuse and will not apply for the month in which your account is closed. You may also use your bank debit card at Allpoint and MoneyPass ATMs nationwide without incurring a fee. Allpoint is a registered trademark of ATM NATIONAL, LLC. MoneyPass and the MoneyPass logo are registered trademarks of U.S. Bank National Association, doing business as Elan Financial Services.

The quoted Yield Pledge® Money Market Account Annual Percentage Yields (APYs) are accurate as of 12/08/2023. This is a tiered, variable rate account. Except as described below for accounts eligible for the 1-year introductory APY, the ongoing APYs and balance tiers apply and may change without notice and the variable ongoing APY applicable to the account each day is determined by the ending daily collected balance as follows: 4.30% for $100,000 and up; 4.05% for $50,000 - $99,999.99; 3.75% for $25,000 - $49,999.99; 3.75% for $10,000 - $24,999.99; and 3.75% for balances under $10,000. The required minimum opening deposit is $0. Fees may reduce earnings.

For first-time Yield Pledge Money Market account holders, balances up to $250,000 will receive a fixed, 1-year introductory APY of at least 4.75%, and balances of $250,000.01 and up will receive a blended APY ranging from 4.75% to 4.30%, which is based on the fixed, 1-year introductory APY applicable to balances up to $250,000 and the applicable variable ongoing APY described above. For accounts eligible for the 1-year introductory APY, if the ongoing APY exceeds the quoted 1-year introductory APY, the account will earn the higher, ongoing APY.

National Average APY information as of 12/07/2023, as tracked in Bankrate.com's National Average survey. National Average APYs and terms and conditions can change at any time.

Source: Curinos LLC as of 12/07/2023. Competitor APY information is obtained from public sources; accuracy and completeness cannot be guaranteed. Competitor data may vary by region and is subject to change at any time. Curinos is not liable for reliance on the data.

Our Web Safety Guarantee provides 100% protection for any funds lost due to unauthorized Online Use or an EverBank mistake. Online Use means any service which is used to initiate monetary transactions using our online banking platform, Online Bill Pay and Mobile Banking. Mobile Banking includes banking from web-enabled phones and other mobile devices. EverBank mistakes are limited to errors made solely by EverBank, and do not include those caused partly or entirely by (a) inaccurate or incomplete information provided by you, (b) your misuse of our services or systems, or (c) your failure to comply with all terms of our agreements with you. For more information about your responsibilities, please see the Online Banking Service Agreement and the Web Safety Guarantee sections in the Account Terms, Disclosures and Agreements Booklet.

EverBank, N.A. is an FDIC-insured national banking association. The standard FDIC insurance limit of $250,000 applies per depositor, per insured depository institution for each account ownership category.