Business Money Market
Achieve a higher rate of earnings
Persistence and hard work keep your business moving forward, and to keep your savings at the pace you require, we have the solution. Our specialists are ready to help show you the difference.
$1,500 to open
No monthly maintenance fee with $5,000 minimum balance

There is no monthly maintenance fee when you keep a minimum average daily balance of at least $5,000; otherwise a monthly maintenance fee of $14.95 applies.

.

Source for overdraft protection
Balances

APY1

$1,000,000 and up

2.35

%

$500,000 - $999,999.99

1.85

%

$250,000 - $499,999.99

1.85

%

$100,000 - $249,999.99

1.85

%

$50,000 - $99,999.99

1.35

%

$25,000 - $49,999.99

1.35

%

$10,000 - $24,999.99

1.35

%

$0 - $9,999.99

1.35

%
Annual Percentage Yields (APYs) are accurate as of 12/08/2023.
No hidden fees
We've built this account with one key goal in mind: to keep more of your business funds working for you.
Open an account
Get started online
Better banking for your business begins here. Expedite the account opening process by telling us just a little about your new account needs.
Monday – Friday, 8 a.m. – 5 p.m. (ET)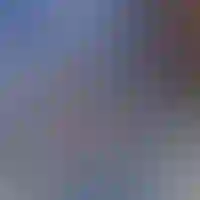 Pair the right accounts for your business
To meet the unique needs of your business, consider pairing a Business Money Market account with one of our many checking accounts for businesses.
Business online banking
Bank on efficiency
Experience full-service, 24/7 access to your business banking accounts through our Business Online Banking platform and mobile app.
Strong and secure
We've got your back
You've worked hard to build your business, so naturally you want to protect your funds and profits. That's why with every account at EverBank, we deliver stringent security measures to help reduce fraud risk and prevent unauthorized transactions.
Information to keep in mind
The quoted Business Money Market Account Annual Percentage Yields (APYs) are accurate as of 12/08/2023. This is a tiered, variable rate account and the APYs and balance tiers may change without notice. The variable APY applicable to the account each day is determined by the ending daily collected balance, as shown above. The required minimum opening deposit is $1,500. For any month in which the account's average daily balance is below $5,000, a $14.95 fee will be applied. Fees may reduce earnings.

Our Web Safety Guarantee provides 100% protection for any funds lost due to unauthorized Online Use or an EverBank mistake. Online Use means any service which is used to initiate monetary transactions using our online banking platform, Online Bill Pay and Mobile Banking. Mobile Banking includes banking from web-enabled phones and other mobile devices. EverBank mistakes are limited to errors made solely by EverBank, and do not include those caused partly or entirely by (a) inaccurate or incomplete information provided by you, (b) your misuse of our services or systems, or (c) your failure to comply with all terms of our agreements with you. For more information about your responsibilities, please see the Online Banking Service Agreement and the Web Safety Guarantee sections in the Account Terms, Disclosures and Agreements Booklet.