About us
Our new chapter:
Advantage, You
We've been inspiring clients to make bold financial moves with confidence for decades. Now, with our new look and name, we're even more committed to being ever at your side, giving you the advantages you expect and deserve.
Who we are
We're a premium performance banking partner. A specialty bank that delivers reliability, security and deep expertise in the form of high-value products and services to consumer and commercial clients across the nation online or at our financial centers in Florida. We're committed to ensuring your money reaches its greatest potential. As a client, you will always have the advantage.
What we stand for
We strive to be a transformative force in the banking industry that leads with innovation, partnership, reliability, trust and a forward-looking promise to create a distinct advantage for our clients to help them achieve their own unique definitions of success. Together, we're redefining the banking experience, transcending the ordinary to achieve extraordinary things on behalf of our clients, our associates and the communities where we work and live.
What we offer
Our dedication to your financial success means that we offer accounts and services that can help you maximize financial opportunity today, tomorrow and down the road.
High-yield accounts
Our high-yield FDIC-insured deposit accounts deliver rates that start high and stay high, so you can be confident your money is in the right place. A full suite of digital tools gives you convenient, 24/7 access to your money.
Business banking
We can help meet even your most complex business banking needs. With our competitive rates on savings solutions, variety of checking accounts and convenient tools and services, we're here to help your business grow.
Commercial financing
We can customize a solution that works best for the needs of your corporation. Our dedicated specialists possess real-world experience in multiple lines of business and bring expertise, flexibility and dedication to every opportunity.
Safe and sound
Committed to financial strength and soundness
We have a decades-long record of consistent operating performance, built on a strong capital base and disciplined approach to risk management. Trust is everything in the business of banking, and we take that very seriously. We're dedicated to ensuring the financial safety and soundness of our bank so you can rest easy. And the proof is in the numbers:
$36.5B assets as of June 30, 2023
$25.0B deposits as of June 30, 2023
>80% deposits FDIC insured as of June 30, 2023
Strong and secure
Bank securely and with confidence
In today's online world, it's vital that you have the tools to keep your information safe and secure. We're here to help keep your accounts and money safe and sound so you can bank with peace of mind. We employ a full range of trusted security measures, including:
Protecting your information with strong encryption methods, account number masking and two-factor authentication
Monitoring data to detect fraud and unauthorized use
Offering protection for lost or misdirected funds and bill payment fees with our Web Safety Guarantee1
Your passion is our passion
Our brand comes to life with fans nationwide through our sponsorships. One of our most impactful sponsorships is the naming rights of EverBank Stadium, the home of the NFL's Jacksonville Jaguars. It is here where fans unite and we reaffirm our commitment to the communities where we work, live and play.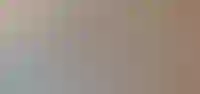 Getting to the heart of what matters most
For us, partnerships provide opportunities for us to join our clients around their passions and to come together with our people to impact our communities. Our programs empower individuals of all ages to attain financial health and build generational equity. And our associates nationwide have created a culture of perpetual impact. They tap into our partnerships and celebrate the diverse cultures and passions that make us so strong.
To view a complete list of our assessment areas, office and branch information, written comments or CRA performance evaluation, download EverBank's Public File.
Interested in having us join your cause?
We seek out strong community partners for investment and lending opportunities through which we can deliver our services and programs. If you're seeking funding, you can request a charitable contribution with our online application.
Grant application submission period: Nov. 1 – Dec. 31
What's new
Find out the latest EverBank news, updates, announcements and initiatives.
Working here
We elevate, innovate and celebrate
Ours is a culture fueled by original ideas, teamwork and the celebration of growth and accomplishment.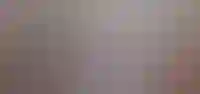 Cultivating a diverse, equitable and inclusive workforce
We are committed to creating diverse teams of associates, inclusive leaders, and a sense of belonging at EverBank.
BRGs build community and extend our networks of inclusion at EverBank.
Information to keep in mind
Our Web Safety Guarantee provides 100% protection for any funds lost due to unauthorized Online Use or an EverBank mistake. Online Use means any service which is used to initiate monetary transactions using our online banking platform, Online Bill Pay and Mobile Banking. Mobile Banking includes banking from web-enabled phones and other mobile devices. EverBank mistakes are limited to errors made solely by EverBank, and do not include those caused partly or entirely by (a) inaccurate or incomplete information provided by you, (b) your misuse of our services or systems, or (c) your failure to comply with all terms of our agreements with you. For more information about your responsibilities, please see the Online Banking Service Agreement and the Web Safety Guarantee sections in the Account Terms, Disclosures and Agreements Booklet.
EverBank, N.A. is an equal opportunity (EEO) employer, dedicated to maintaining a work environment free of bias, harassment, discrimination and retaliation. As an EEO employer, EverBank expressly prohibits discrimination, harassment and retaliation based on protected characteristics such as race, creed, ethnicity, color, age, religion, sex, sex stereotype, pregnancy, sexual orientation, gender, gender identity, gender expression, transgender status, marital status, national origin, ancestry, physical or mental disability, genetic history and information, or military or veteran status. Providing a safe, inclusive environment is a priority at EverBank and, consistent with that mission, EverBank considers all qualified applicants for employment regardless of protected status.

We are committed to ensuring that our online application process provides an equal employment opportunity to all job seekers, including individuals with disabilities. If you believe you need a reasonable accommodation in order to apply for a job or to perform your job, please contact us by sending a message to AskHR@EverBank.com. We monitor this inbox regularly in order to assist disabled job seekers whose disability prevents them from being able to apply online. A response to your request may take up to two business days.

We will not discharge or in any other manner discriminate against associates or applicants because they have inquired about, discussed, or disclosed their own pay or the pay of another associate or applicant. However, associates who have access to the compensation information of other associates or applicants as a part of their essential job functions cannot disclose the pay of other associates or applicants to individuals who do not otherwise have access to compensation information, unless the disclosure is (a) in response to a formal complaint or charge, (b) in furtherance of an investigation, proceeding, hearing, or action, including an investigation conducted by us, or (c) consistent with our legal duty to furnish information.