Financing solution
Specialty & Lender Finance
We offer senior secured structured financing to specialty finance companies globally and middle market direct lenders nationwide.
Financing that specializes in your success
With significant industry experience and knowledge of the specialty asset debt and capital markets, our Specialty & Lender Finance team is a trusted partner that efficiently finances our clients' assets.
Collateral portfolio diversification 
Top-tier asset managers with strong equity backing 
Senior secured financial assets  
Corporate or private fund structure  
Highly structured senior secured credit facilities  
Transaction size: $50 million to $200 million 
Terms up to 7 years for bank facilities 
Bank credit facilities: revolving, term loan and warehouse
CLOs
Agent, club and syndication  
Industry/market specialties
Middle market loans 
Venture debt 
ABL debt 
Aircraft 
Container 
Rail 
Other commercial specialty lenders 
Who benefits from our experience
Private middle market direct lenders and BDCs 
Venture lenders  
ABL lenders 
Specialty finance companies 
Captive finance companies 
Asset managers 
Banks and large financial institutions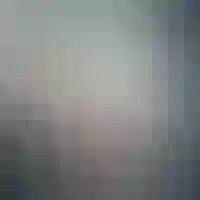 Business banking solutions
Move your business forward with banking solutions that can help you strategically grow and manage your finances.