Awards & recognition
Your financial success is the true win
Our passion is helping you do more with your money, and it feels great to be recognized for it. We're proud of these accolades because each one of these reviews and ratings reflects how we help you take what you've earned to the highest level.
Built to perform
Strength, stability and banking solutions that have been rated as industry leaders — we're designed to put you at an advantage every single day.
4-Star BauerFinancial Rating
BauerFinancial awarded us with an "Excellent" rating to recognize our financial strength and stability.1
4+ Star Rating
Bankrate's 2023 review of our products and services earned us a 4+ star rating out of 5 for competitive rates and quality service.
Best Online Banks of 2023
Best Internet Banks of 2023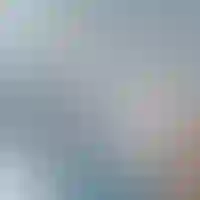 Unmatched commitment to great rates for your money
You shouldn't have to wonder if your money is working for you. So our Yield Pledge® promiseWe guarantee that your yield will always be high. We regularly compare the rates other banks are offering to make sure we keep your yield among the top 5% of Competitive Accounts. keeps your yield in the top 5% of Competitive Accounts.3 Add that to our decades of consistent performance and our dedication to financial soundness, and you've got a reliable partner focused on doing what's best for your money.
Accounts designed with excellence
Your money matters. Let us help make the most of it with award-winning savings, CD and checking accounts.
Yield Pledge Online Savings

Best Online Savings Accounts
In 2023, our Yield Pledge Online Savings account was selected as one of the best by GOBankingRates.

Best CD Accounts
Selected as a best CD account of 2023 for impressive rates and convenient online banking by GOBankingRates.

Award-Winning Checking
The Ascent awarded our Yield Pledge Checking account with 4.5 stars for competitive rates and ATM reimbursements.

Selected as a best checking account of 2023 by GOBankingRates.
Let's put your money to work
We're ready when you are. Open your account online or by giving us a call.
Information to keep in mind
Rating provided by BauerFinancial based on 06/30/2023 financial data, www.bauerfinancial.com.

From Kiplinger's Personal Finance. ©2023 The Kiplinger Washington Editors. All rights reserved. Used under license.

We promise that the yield on your Yield Pledge® Checking, Money Market and/or Online Savings Account will stay in the Top 5% of Competitive Accounts based on the Bankrate Monitor National Index survey data from the last week of each month. "Competitive Accounts" are similar accounts from the 10 largest banks and thrifts in 10 large U.S. banking markets. This includes data from the 5 largest banks and 5 largest thrifts in each market for which rates are available, except in markets without 5 banks and 5 thrifts. Each week Bankrate surveys these institutions and distributes its results to certain institutions on a paid-for basis. Not all institutions report each week. We reserve the right to change, at any time and without prior notice to you, our Yield Pledge calculation method as necessary to accommodate changes in Bankrate's survey and/or its distribution methodology, including, without limitation, by switching to a different, comparable methodology that may not be based on information from Bankrate.