TIAA Bank is now EverBank
Welcome to the next chapter of unparalleled service. Now more than ever, the advantage is yours.
Explore the EverBank advantage
Business banking built to perform
Specialized financing solutions

Ever protected
With FDIC insurance, you can be sure your hard-earned money is secured and safe. At EverBank, your deposits are insured by the FDIC up to the legal limit.1

Ever competitive
With our Yield Pledge® accounts, there's no need to rate hop. We guarantee to consistently deliver you a yield in the top 5% of Competitive Accounts nationwide.2
1-year intro APY

First-year APY reflects a 1-year introductory rate available to first-time online savings clients on balances up to $250K. Ongoing APYs otherwise apply.

3
Yield Pledge Online Savings
Competitive rates guaranteed by our Yield Pledge promise, plus no monthly account fee make our online savings account a great way to grow your savings without hassle.
It's time you banked on more
Get more out of your money and how you bank with the accounts, services and rates that separate us from banking as usual.
End the rate shopping chore with our Yield Pledge accounts, all of which deliver a yield in the top 5% of Competitive Accounts.2

Stay competitive

With our checking and money market accounts, freely access your cash at over 80,000 no-fee ATMs across the country.4

Find an ATM

Why go out of your way to deposit a check? Use our mobile app to send it to us securely and in a snap.5

Get Started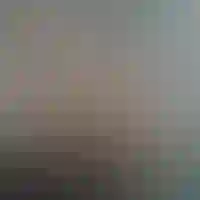 About us
Learn about our rich history, dynamic growth, diverse services and unwavering commitment to your financial success.
Information to keep in mind
EverBank, N.A. is an FDIC-insured national banking association. The standard FDIC insurance limit of $250,000 applies per depositor, per insured depository institution for each account ownership category.

We promise that the yield on your Yield Pledge® Checking, Money Market and/or Online Savings Account will stay in the Top 5% of Competitive Accounts based on the Bankrate Monitor National Index survey data from the last week of each month. "Competitive Accounts" are similar accounts from the 10 largest banks and thrifts in 10 large U.S. banking markets. This includes data from the 5 largest banks and 5 largest thrifts in each market for which rates are available, except in markets without 5 banks and 5 thrifts. Each week Bankrate surveys these institutions and distributes its results to certain institutions on a paid-for basis. Not all institutions report each week. We reserve the right to change, at any time and without prior notice to you, our Yield Pledge calculation method as necessary to accommodate changes in Bankrate's survey and/or its distribution methodology, including, without limitation, by switching to a different, comparable methodology that may not be based on information from Bankrate.

The quoted Yield Pledge® Online Savings Account Annual Percentage Yields (APYs) are accurate as of 11/24/2023. This is a variable rate account. Except as described below for accounts eligible for the 1-year introductory APY, the ongoing APY of 4.75% applies and may change without notice. The required minimum opening deposit is $0. Fees may reduce earnings.

For first-time Yield Pledge Online Savings account holders, balances up to $250,000 will receive a fixed, 1-year introductory APY of at least 5.15%, and balances of $250,000.01 and up will receive a blended APY ranging from 5.15% to 4.75%, which is based on the fixed, 1-year introductory APY applicable to balances up to $250,000 and the variable ongoing APY described above. For accounts eligible for the 1-year introductory APY, if the ongoing APY exceeds the quoted 1-year introductory APY, the account will earn the higher, ongoing APY. Former Basic Savings account holders are not eligible for the introductory APY.

We do not charge ATM fees and will automatically reimburse you up to $15 for the ATM fees paid at other U.S. ATMs each month, regardless of your account balances with us. For your bank accounts with us that carry a minimum average daily balance of $5,000, ATM fee reimbursement is unlimited. Reimbursement is subject to termination for fraud or abuse and will not apply for the month in which your account is closed. You may also use your bank debit card at Allpoint and MoneyPass ATMs nationwide without incurring a fee. Allpoint is a registered trademark of ATM NATIONAL, LLC. MoneyPass and the MoneyPass logo are registered trademarks of U.S. Bank National Association, doing business as Elan Financial Services.

Must be an existing bank client enrolled in online banking using the TIAA mobile app. See our Mobile Check Deposit Agreement for information on crediting of deposits. Funds availability subject to the terms within our Funds Availability Disclosure. Both are found in your Personal Account Terms, Disclosures and Agreements Booklet.